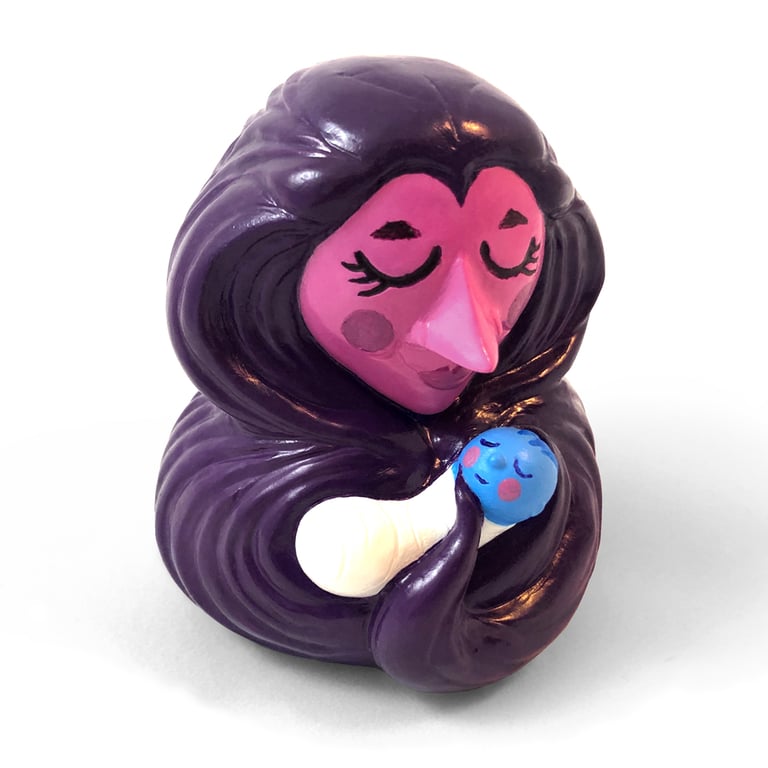 Artist: Michael E. French (MEF)
Type: Art Toy, Sculpture
Material: Resin
Size: 6 cm x 7 cm x 5.5 cm (2.4 inch x 2.8 inch x 2.2 inch)
Colorway: Purple
Edition: Limited: 8 pieces
Year: 2021
A Mother Elemental bundles her tot in her locks. A Mother's love, her warmth, soothes and nourishes the newly sprouted sprite.
Hand sculpted, cast, and painted by MEF as a limited edition of eight pieces.